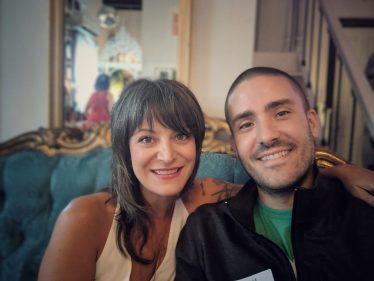 I met Adam at my Wheel of consent workshop in Brooklyn in August of 2019, In this podcast, we chat about our shared passion for the work of Betty Martin, and how learning the language of the wheel has made such an impact on both our lives. Speaking from years of embodied experiences of sharing this highly effective model of communication with hundreds of clients, friends and lovers, I'm excited to share this conversation with you!
Click here to have a listen
I recently had the honour of chatting with Adam Nicholson of the Sacred Erotic podcast. His first question was "What is Somatic Sex Education?" We spent 30 minutes talking about my work, what my path has been, and why I believe that pleasure is healing.
Click here to have a listen
In this anthology of Somatic Sex Educators who are currently working in the field, you can read Corinne's first published Essay – Porn Addiction is Real
"When clients first come to work with me as a somatic sex educator, it is important to help them to focus on their own experience and desired outcome. In many cases, my work has included debunking a misdiagnosis of "sex addiction." Many individuals have been diagnosed based on a counselor's values and worldview rather than their own. When an individual's desires are contrary to the values of a partner or counselor, responses can be shaming and harmful. Misinterpreting sex ethos as  "sex addiction" means people are missing out on the complexities of their erotic design."
Click here to order your copy today!